Hey! Manhattan - Washed Denim
£

65.00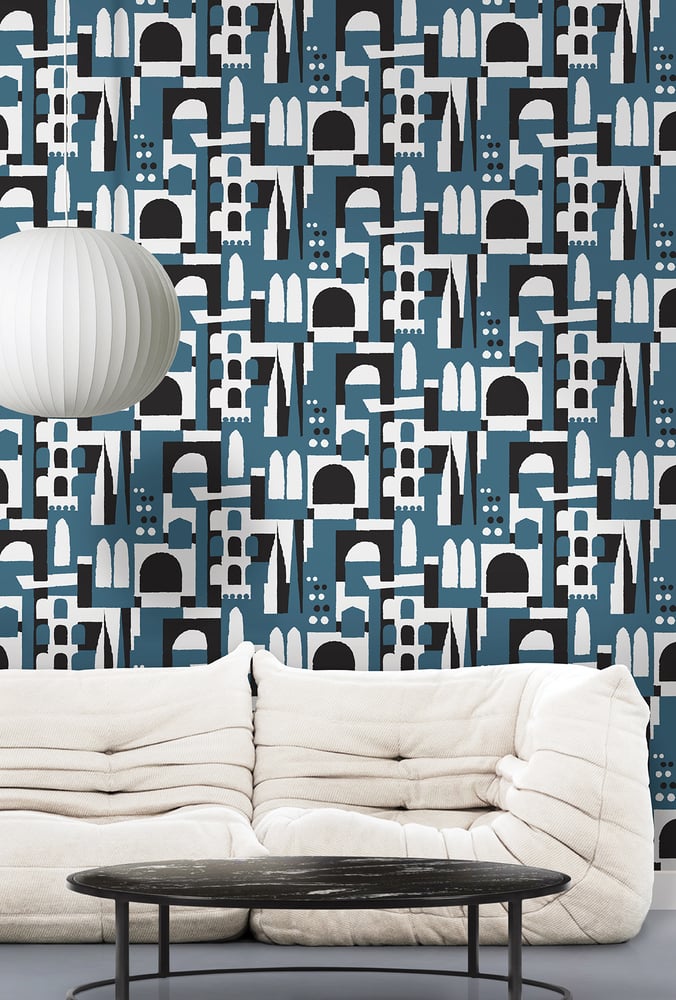 The title says it all. This wallpaper is an unapologetically personal paean to one of our favourite cities. Yes, it's all about Brooklyn these days, but our hearts belong to Manhattan. Particularly the Lower East Side, where we have stayed since the nineties. Look closely at the abstract forms to discover two bridges, a couple of famous skyscrapers, our favourite music venue on the Bowery and an endless stream of traffic making its way uptown on Avenue A. The torn paper aesthetic lends an energy and immediacy to the design, capturing the vitality of the city.
Available in 5 colourways:
Harvest Orange, Orchard Ochre, Washed Denim, High Tide and Weathered Cedar
52cm x 10m ROLL
PATTERN REPEAT - 53cm Half Drop Repeat
PRINTED IN THE UK USING WATER-BASED INKS ON FSC CERTIFIED PAPER
NON-WOVEN, PASTE THE WALL, WALLPAPER
FREE UK DELIVERY
To order samples:
email [email protected] stating which samples you would like, remembering to include your name and address.